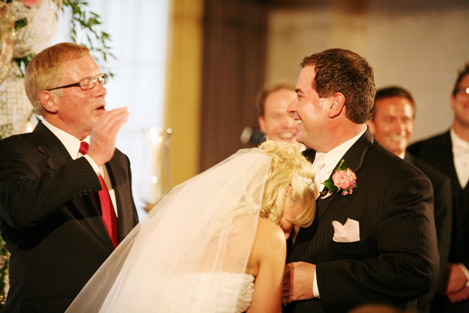 I am an ordained Non-Denominational Minister and Wedding Officiant/Celebrant. I am also a graduate of the Colorado Ceremony Celebrant and Ritual Arts Program. I have been performing wedding ceremonies for over 8 years.

I retired over 8 years ago after spending nearly 25 years in a major corporation as a Global Events and Marketing Manager, which involved planning and delivering Trade Shows, Major Events and Conferences throughout the US and Europe. That experience has left me with management, organizational and platform skills that I continue to use extensively in my Wedding Ceremony practice. I have a MS degree in Business Administration/Finance.

I live in Boulder County, Colorado, and have 2 grown sons. I have proudly completed 11 marathons throughout the US and continue to remain physically active with running, biking and swimming. I am also a volunteer in a number of community organizations.

I love my Wedding Ceremony work; it is truly a calling. I am often told that my enthusiasm for my work shows! My greatest joy is working with my couples to co-create, and deliver, a Wedding Ceremony that truly reflects them and their wedding vision.


Now you will feel no rain, for each of you will be shelter for the other. Now you will feel no cold, for each of you will be warmth to the other. Now there is no loneliness for you, for each will be a companion to the other. You remain two persons, but there is before you one shared life.

~ Apache Blessing (adapted)